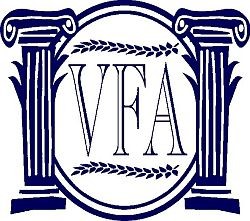 Richard Van Der Noord has been admitted into the Paladin Registry, a listing of the top 7% of investment advisors nationwide. Paladin awarded Rick a 5-star rating, the highest rating available.
Our Fiduciary Pledge
I pledge to exercise my best efforts always to act in good faith and in the best interests of my clients and will act as a fiduciary. I will provide written disclosure, in advance, of any conflicts of interests that could reasonably compromise the impartiality of my advice. Moreover, in advance, I will disclose any and all compensation I will receive as a result of the products and services I provide you, and all fees I pay to others for referring you to me for the products and services I offer you. I recognize that you rely upon me, and are compensating me, for trustworthy advice; therefore, I acknowledge that this pledge covers all the products and services provided in our engagement.

---
Van Der Noord Financial Advisors. Inc. is a Registered Investment Advisor in the state of South Carolina. For residents of other states, additional registration may need to be obtained before proceeding further. No parts of this communication should be construed as an offer to sell any security or provide investment advice or recommendations. Securities used by VFA, Inc.will fluctuate in value and are subject to investment risks including possible loss of principal..
Understanding the rising U.S. dollar and its potential effect on the economy, consumers, and investors.

A number of new taxes could affect couples (especially higher-income couples) and lead to surprises at tax time.

Emerging market investments may have the potential for higher average returns over the long term, but there are risks.

Companies with disaster plans and adequate insurance protection may be in a better position to reopen their doors after a severe weather-related event.
Use this calculator to determine whether you qualify for the different types of IRAs.

Use this calculator to estimate how much income and savings you may need in retirement.

Estimate the future cost of an item based on today's prices and the rate of inflation you expect.