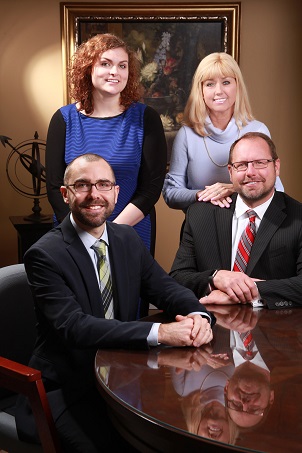 FEE-ONLY FINANCIAL PLANNING
+ GOALS-BASED WEALTH MANAGEMENT
FINANCIAL PLANNING DONE RIGHT
If you are going to do something this IMPORTANT - Do it Right the first time!
As a Registered Investment Adviser (RIA), Van Der Noord Financial Advisors, Inc. must adhere to the fiduciary standard of care laid out in Section 206 of Investment Advisers Act of 1940. This standard requires RIAs and their representatives to act with honesty and good faith, and to serve a client's best interests. As a fiduciary, we are also required to eliminate or fairly disclose all potential conflicts of interests with our clients.
Paladin Fee-Only
This advisor or firm is a vetted, documented member of the Paladin Registry.
This advisor or firm's only method of compensation is a fee - just like you compensate other professionals and firms that you rely on for specialized knowledge, advice, and services.
Paladin provides free information services to investors who rely on planners and investment advisors to help them achieve their financial goals. Paladin is the only SEC registered firm that vets, validates, and documents the quality of financial professionals and firms (since 2003).
Click Here
to view Paladin's research report for this professional or firm.